Site Map and Time Table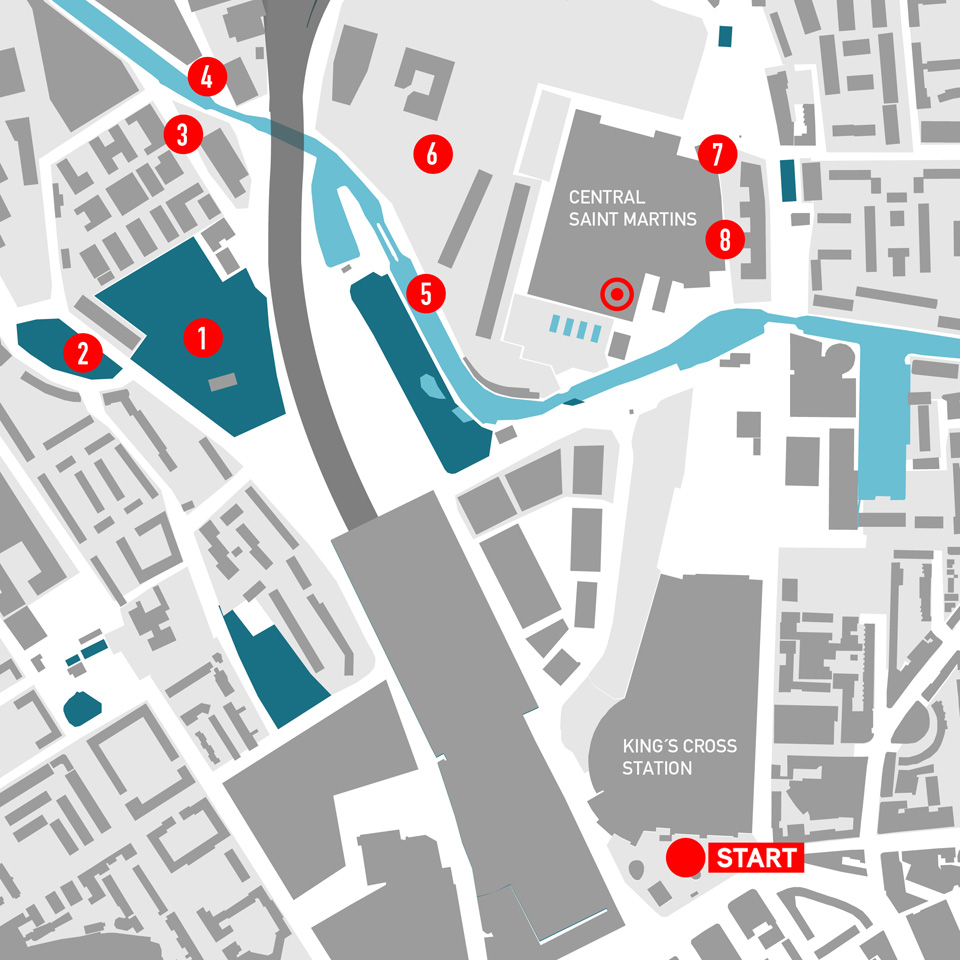 Board 1
across the water
Board 2
into the ground
Board 3
against the sky
Board 4
to be held
Board 5
immersed
Board 6
invisible
Board 7
transmitted
Board 8
to be played
Timetable
Feb 28th 2017, 6 p.m.
Opening Reception at the Crossing in CSM, Granary Square, King's Cross
ASSEMBLAGE BOARDS
March 1st to 8th
Almut Rink working at a different Assemblage Board every day.
WALKS
March 1st to 8th
Ursula Reisenberger walking through the series of installations.
Start: by the clock outside King's Cross Station; watch out for the red flag.
End: Crossing at Central Saint Martins.
After the walk, there will be a possibility for tea and further conversation
around the Red Boxes.
Starting Times
Wed, March 1st / 15.30 hours
Thu, March 2nd / 07.00 hours
Fri, March 3rd / 13.30 hours
Sat, March 4th / 17.30 hours
Sun, March 5th / 12.00 hours
Mon, March 6th / 22.00 hours
Tue, March 7th / 17.00 hours
Wed, March 8th / 06.00 hours
Registration
Please sign up for the walks at
walks@orientationasgardening.net.
The
number of participants is limited. As we will be walking approx. 1½ miles and
weather may be chilly, please wear warm clothes and comfortable shoes.
For further information please visit
www.orientationasgardening.net
or the Red Boxes in the Crossing.