Board 1 – St Pancras Gardens
Architect John Soane's tomb is one of only two grade A listed monuments in London (the second one is Karl Marx's tomb). The permission to install a Board next to it was given with the advance notice, that John-Soane-worshippers might feel disturbed by the object. On the first day of its presence, the Board was used by visitors to place flowers for the admired architect.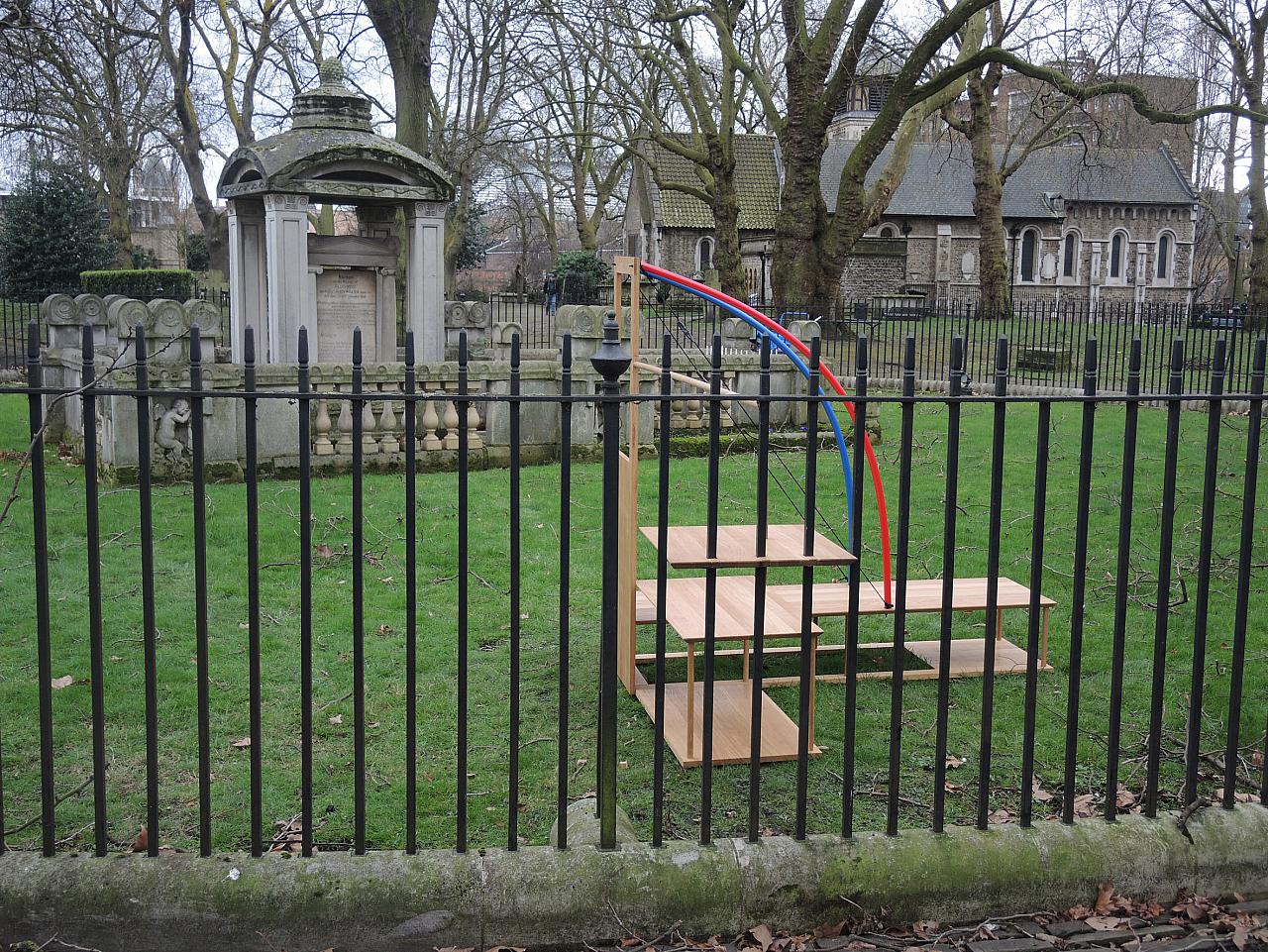 Originally built for his beloved wife and son, the graveyard became in the 1920s with its concise shape the archetype of the British red telephone boxes.
Some daffodils were left at the first day of the boards' presence
In the background: the St Pancras Hospital, former workhouse and home of Oliver Twist.
After some days the Camden Council Events Service sent a gardener to cut the branches in the wet to prevent injuries. In the background: Survaillance cameras on a pole and Kings Cross Gasholders.