Boxes and Stones
Installation at the Crossing, Central Saint Martins, University of the Arts
The Crossing at CSM – central semipublic space of Central Saint Martins, crossing, meeting point and communication space in one – acted as a display, housing eight Red Boxes with an archive of the Japanese part of the project. This installation was an enlarged version of the Red Drawer, that had served as a small archive in Japan and now became part of the Red Boxes itself.
From March 1st through March 8th, as Almut Rink was working at and around the Boards, she assembled material and immaterial outcomes of the process and documented it as she had already done in Japan. The results reshaped and amended the Boxes with new material.
In addition, 24 floordrawings were installed, representing the sites where the Boards had been placed in public space. The drawings of stones related back to the vantage point of the project, Almut Rink's work "Eight Views of Oneself" in 2015.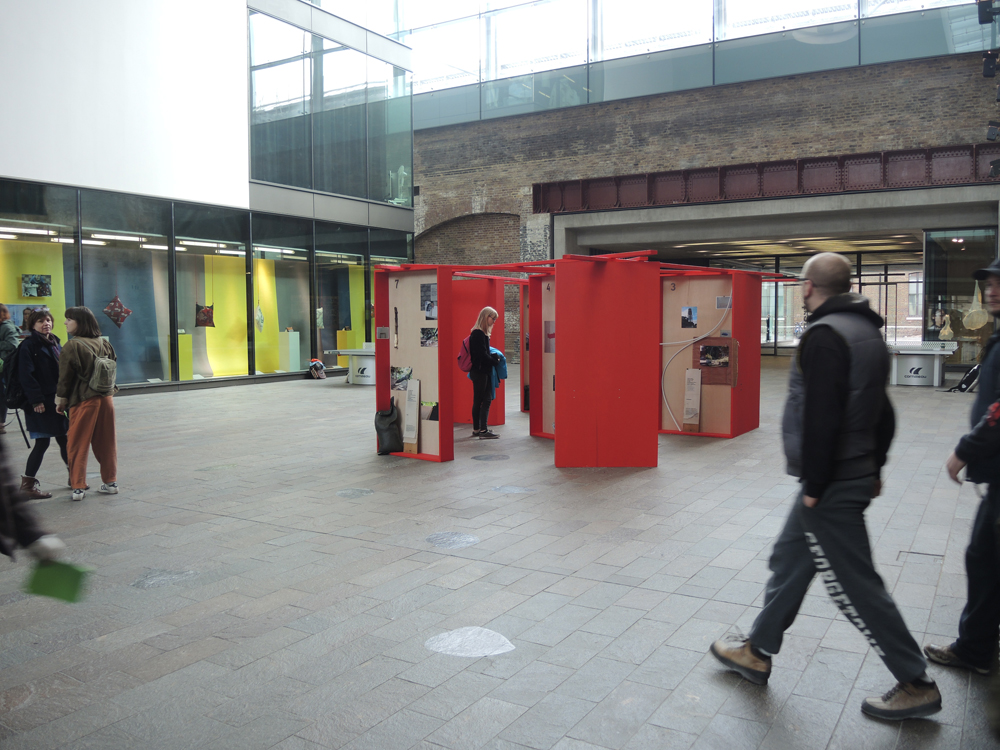 Installation at the crossing: 9 red boxes as an accessible archive, unfolding the adaption of the Assemblage Boards, its titles and texts
Similar to the Eight Views as an approach allowing multiple perspectives, the boxes became a multilayered installation, depending on the angle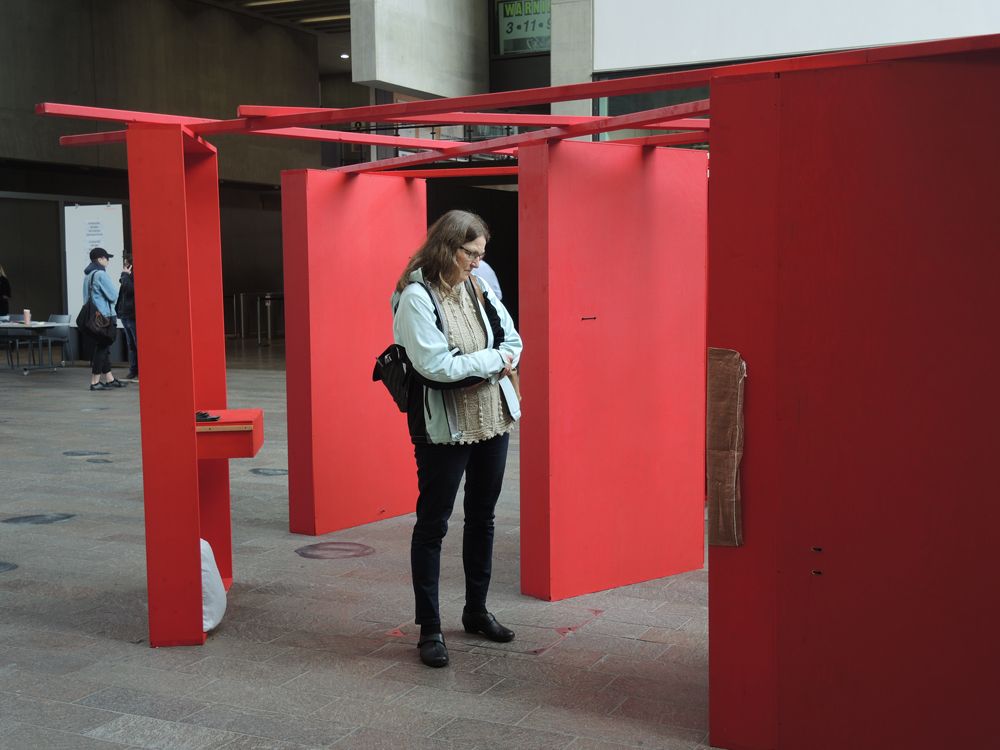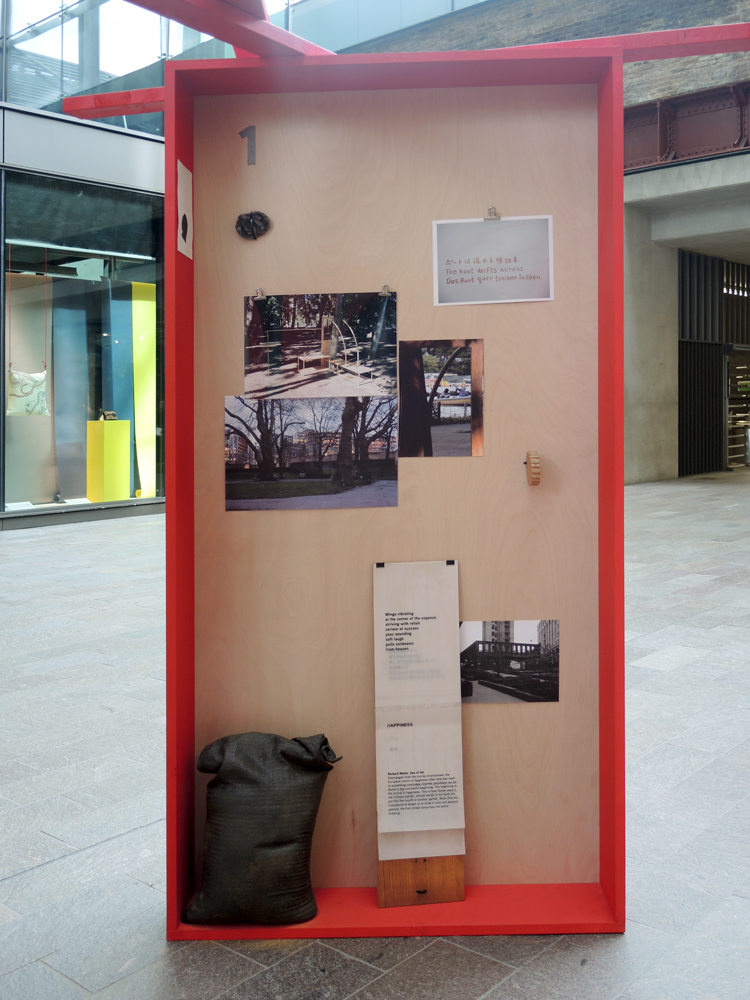 Each box was drawing the story of one particular Assemblage Board, text on orientation at the plate by Carola Platzek and Kathrin Schedl