SPECIAL EVENTS
Opening Performance
3 Workshops: Presence as an Artistic Strategy
Workshop and guided tour in the context of "Kocks and Shocks"
Lecture: Eight Views on Orientation as Gardening
Image: Burak Genc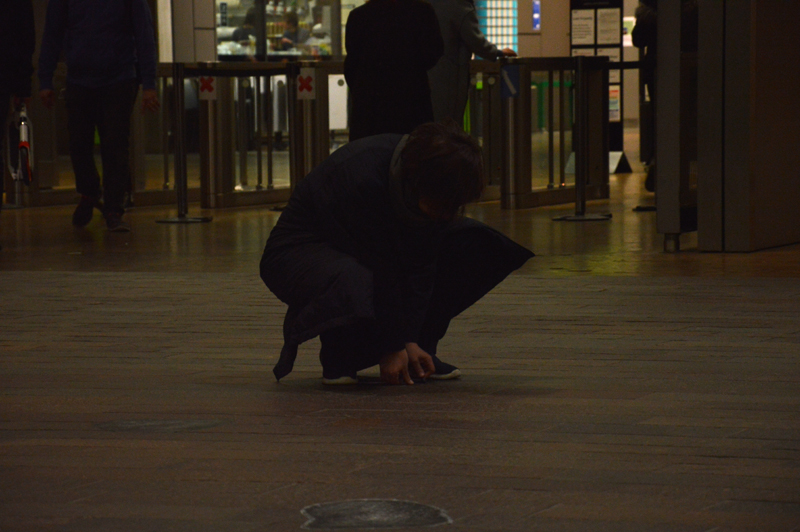 Image: Burak Genc
Image: Burak Genc
Image: Burak Genc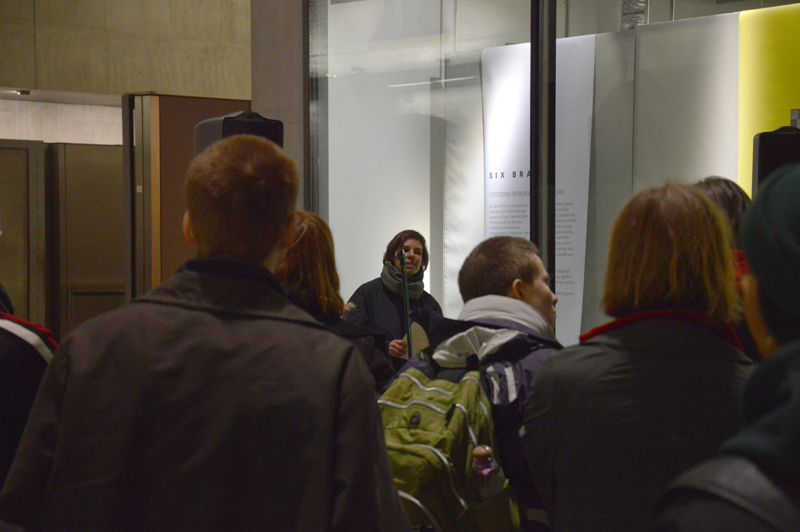 Image: Burak Genc
Opening Performance
On February 28th, Orientation as Gardening was opened with a performance: Almut Rink layed out the path between the eight Boards for the first time, accompanied by a text by Ursula Reisenberger.
(...)
and where the gardener listens
the stone will speak

"stones have to be placed firmly into the ground
which means their roots must be set deeply.
no grain of sand must fit between the stone and what's around it"

the underground is as important
as the visible
its shadow
root
the other side

the place where it is sitting on the ground
a threshold
entrance
a translator

now, if you take away the stone
its form remains.
(...)
Studios of the BAFA XD Pathway, Art Programme, Central Saint Martins
Workshops: Presence as an Artistic Strategy
Between March 1st and 4th, three half-day workshops were held at the university in which Ursula Reisenberger introduced students to the procedural approach of Orientation as Gardening. From these workshops, further meetings and talks emerged.
Workshop and guided tour in the context of "Knocks and Shocks"
On March 8th, a discussion and a special guided tour took place within the framework of a CSM program, in which students of a school for building professionals cooperate with art students. Working with the structure of the city within the framework of the project was interesting for both groups in their own way.
Lecture and discussion: Eight Views on Orientation as Gardening
On March 9th, a lecture on the overall project was held in Central Saint Martins. In a lively discussion, the participants highlighted in particular the complexity of the project, which had allowed them to get in touch with it in very different ways. The fact that Orientation as Gardening had come "from the outside", offered visitors a new perspective on the familiar structures of their city and released unexpected insights. The students emphasized the encounter with an unfamiliar way of working which some of them regarded as very fruitful for their own approach.
Image: Burak Genc